Our History
More than 50 Years of Service
Young & White's founder, Malcolm D. Young, opened the doors to his law firm in 1961. A broad depth of personal and professional experiences led to this moment.
During World War II, Young served as a Major in the U.S. Army, Signal Corps, serving from 1940 to 1946. After leaving the military, Young received his law degree (LL.B.) from Duke University. He began his legal career as the Assistant Resident Counsel of the Atomic Energy Commission in Richland, Washington, having passed the Washington Bar in 1949.
Young returned to Omaha, Nebraska, to be the Staff Attorney for Peter Kiewit and Sons, a construction company headquartered in Omaha. He was admitted into the Nebraska Bar in 1954. He then entered private practice, culminating with the establishment of his own law firm.
During the 1960s, under Malcolm Young's leadership, the law firm began many attorney-client relationships which continue to this day. The firm developed areas of expertise in construction law, labor law and school law in addition to corporate and commercial law.
In 1970, Young associated with Leland C. White (1899-1981), an esteemed attorney from Harlan, Iowa. Subsequently, the firm's name was changed to Young & White in 1971. During the 1970s, the firm broadened its client base, including litigating products liability cases in courts from coast-to-coast. White remained active in the firm until his retirement in 1980.
Malcolm D. Young remained a vibrant counselor in Young & White until his retirement in 2009.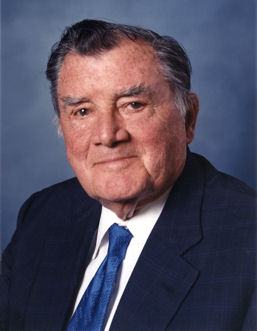 Malcolm D. Young
Founder, Emeritus/Retired